How does print design UAX!
Original UAX! We print using the manual screen printing, which ensures quality and durable connection and printing material. This printing method of printing is better than nažehlování! The method of manual screen printing supplies and printing material connection durable connection and printing is nesloupne! In addition, printing T-shirts and sweatshirts design in the manual screen printing method delivers the resulting connection some originality. The original UAX! printed by hand by experienced printers! The resulting print is always so original!
Below you will find a detailed description of how the actual printing takes place.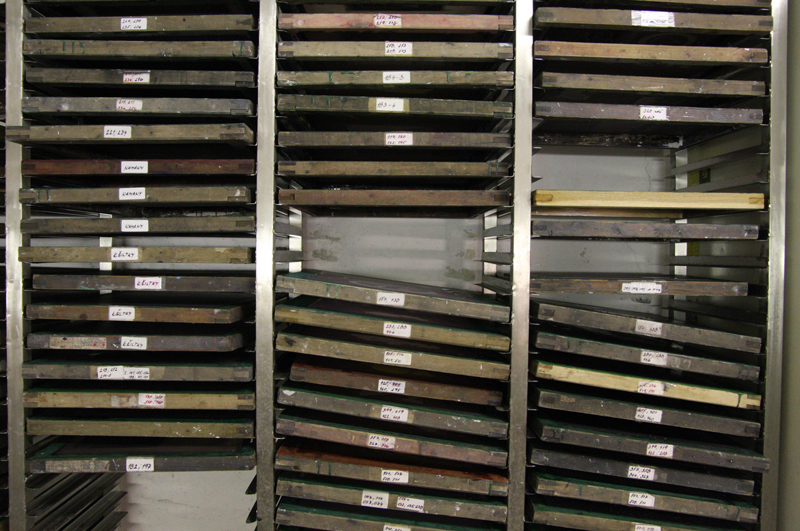 1. Stock screens through which the printing presses
2. Screen printing with the color that is applied
3. Screening is firmly attached to the clean material
4. Apply a white background color
5. Paint must be evenly spread the material and then dried
6. Apply black marker color
7. Remove the sieve and air thin again
8. The resulting print is tightly connected with the material awaiting shipment
Now you just put the order in gift boxes in which UAX goods are delivered and we can send :)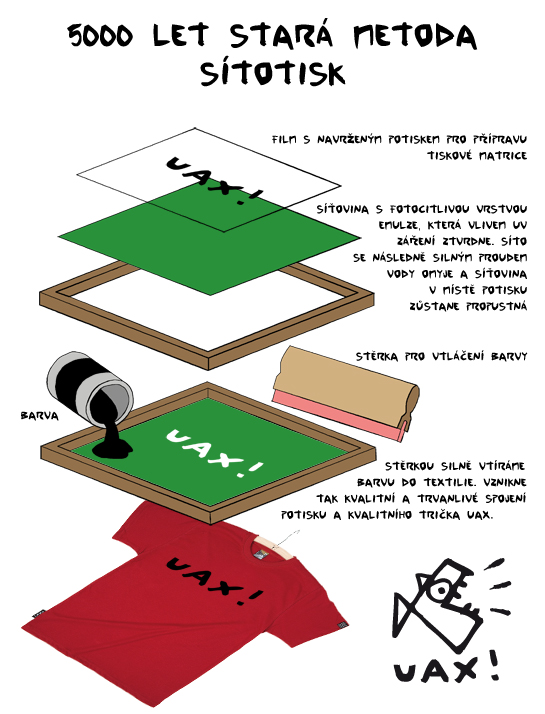 Customer support
E-mail: fish@uax.cz
phone: +420 731 574 676
Mon-Fri: 7:00 - 18:00
Contact
UAX s.r.o.
Bernartice nad Odrou 131
742 41 Czech republic
ID: 25874977
TAX ID: CZ25874977


© 2019
UAX!
All rights reserved.